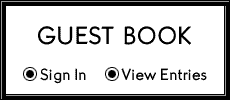 HOURS:   Thursday - Saturday,      10:00 - 6:00pm


Alston's  Old  Home  Place

212 N. Seventh Street,   Garland,    Texas  75040,              972.272.3970

Please join my new Face Book Page

First, let me say thank you to all the great customers you have been through-out the years and to the ones who came out to see us in Warrenton. Without all of y'all, we couldn't continue to do what we love and that is find, buy and offer the best in vintage and antiques. Because y'all are such great customers, we find ourselves extremely low in merchandise, but that's a good thing.

Alston's is going through many changes...all for the good. 

Taking into consideration the cooler weather and the fact our inventory is slim to none, we decided to take advantage of this rare opportunity and revamp the place. Give the ol' gal a facelift so to speak.

So with that in mind, we are temporarily...I repeat...temporarily locking the front door until 2015. We will be in the process of cleaning, repairing, painting and most importantly, restocking Alston's Antiques. When we unlock the front door in 2015, you'll be greeted by the smell of fresh paint, fresh pickings and refreshed smiles.

I'll be keeping y'all updated here on Facebook of our progress. And remember...we're not closing for good...only for a good cleaning!  

Alston's is, has, and always will be a family owned and operated business. That will never change. My mother, Jo Ann, and I can't wait to welcome you home in 2015 for a new year and a new Alston's!

Meanwhile, I'll keep posting things of mine for sale from City View Antique Mall in Lake Highlands, 6830 Walling Lane, Dallas, 75231. There's a huge parking lot sale going on this Saturday, be sure to stop by and have a look around. Stay tuned for updates on the reopening of Alston's Antiques.

Thanks to all, Jo Ann and Richard.